Bill Wernet

I grew up in Granville, graduated from Denison University and The Ohio State University College of Law. I am licensed to practice law as well as real estate in Ohio.
I am a past member of village council and vice mayor of Granville as well as a past member and chairman of the Granville Planning Commission. I also served on the Comprehensive Review Committee and chaired its Rapid Response Team to deal with time-critical issues.
I live in Granville with my spouse Lois Foreman Wernet and our daughter.
I believe that professional service is what clients deserve from a real estate broker.
My goal is to provide the level of service that makes the sale or purchase of a home or other real estate as effortless and comfortable as possible.
James Priestnal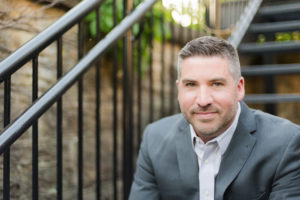 "Motivated. Driven. Energetic and focused on always going above and beyond"
James Priestnal, of Bill Wernet Realty LLC, brings boundless enthusiasm, energy and passion to his role. He understands the market, the economics of buying and selling, and how to leverage all the tools available to get the best results for his clients.
As a former operations manager in the manufacturing industry, and current District Sales Manager, James understands all aspects of business, sales, marketing and processes that help him provide incredible resources to his clients.
James is a licensed real estate agent in Ohio and holds memberships with the Licking County Board of Realtors and the National Association of Realtors. James was born and raised internationally, was schooled in the United Kingdom and is a graduate of the University of Louisville, Kentucky.
James has lived in Reynoldsburg, New Albany and Pataskala. James and his family moved to Granville four years ago and enjoy being involved in the community.
"I want to bring my own experience and understanding to my clients and help them realize their goals of buying or selling their home or investment property. It is my goal to take a seemingly complicated process and make it not only less complicated but more enjoyable and profitable as well."
Bill Wernet Realty, LLC
Bill Wernet Realty, LLC, is located at 935 River Road, Granville, Ohio, 43023, in a Greek Revival building at the edge of town. Built around 1850 as a single family home, the building houses a number of businesses including Bill Wernet Realty and the River Road CoffeeHouse.