The Fanchion Robb and Raymond J. Lewis Ty Tawel Farm Memorial Park is one of a number of parks reserved over the years for community use. It contains approximately 43 acres of land dedicated by a retired Granville High School librarian, Fanchion Lewis, for walking in an area of great natural beauty. It has a number of ponds and trails.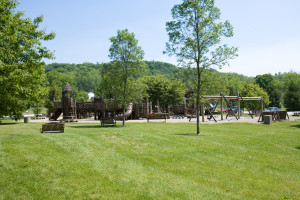 Like much of Granville, the Wildwood Park playground was the product of the vision, cooperative efforts and contributions of local residents and businesses. Over 500 individuals and families contributed to the project with over 900 volunteers building the playground in the park over a four-day period in 1993. Portions of the property north of Broadway near Wildwood Park have been acquired by Granville Township green space funds in order to help preserve the view in Wildwood Park.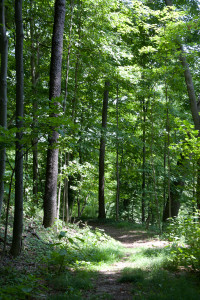 Sugar Loaf Park, located at the western edge of the historic district, is one of the earliest parks in Granville. Originally it served the early settlers as a source of sandstone block for a number of building projects. To this day one can see signs of the quarrying carried out in those early times of the village. In April of 1896, with the need for a sandstone quarry long gone, a committee of village residents was formed to determine how best the village might use the hill. It was decided that a park should be formed. On April 17, 1896, with most village residents in attendance, more than three hundred trees were planted with the goal of having examples of all species native to Licking County. Today the park continues as a walking park providing a quiet space to enjoy nature.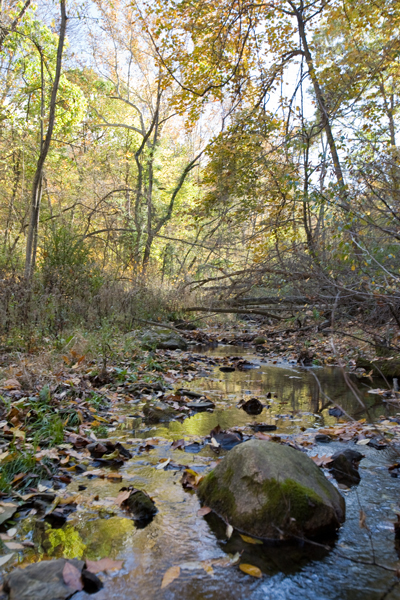 Additional parks in Granville include Raccoon Valley Park, located off of River Road, which is focused on providing various athletic fields including soccer and baseball fields. Salt Run Park, located generally between State Routes 16 and 37, has 52 acres including extensive forests and a wonderful area where Salt Run has cut through the stone leaving shale walls going down to exposed bedrock.
Denison University has preserved over 350 acres of land for a Biological Reserve where visitors may hike on trails and observe wildlife.
The Village of Granville, together with the Granville Township Trustees, acquired the Bryn Du Mansion and its grounds. The grounds are used for soccer, lacross, polo, and other events. The mansion was built by John Sutphin Jones who in the early 1900s owned all of the Bryn Du property.